TopTank: The storage container
High quality container for storing liquids on industrial plants
The standard oil container for the SputtMiK dosing devices is ideally suited where liquids such as cooling lubricants, oils, detergents, preservatives, etc. are used.
The high-quality, corrosion-resistant materials (stainless steel and nickel-plated brass) in combination with resistant acrylic glass and the highest quality seals (only FKM / FPM) ensure that the TopTank is the industry standard in "Top-Mounted*" storage tanks.
A particularly large dirt sieve ensures that no chips etc. enter the container when filling, but at the same time also highly viscous media such as hydraulic oils can be quickly filled. The filling opening is designed for the use of dispensing guns or funnels for rapid filling. A retaining strap made of indestructible special spring steel ensures that the fuel filler cap is never lost.
High quality materials -> Stainless

Large filler for simple filling with dispensing nozzle or funnel

Large, fine mesh filling strainer in the filler neck

Captive tank cap

Optional with liquid level switch
Materials:
Nickel-plated brass
stainless steel
Seals: FKM (FPM)
Container glass: PMMA (acrylic)
Container size:
1, 2 and 3 liters
(Special sizes on request)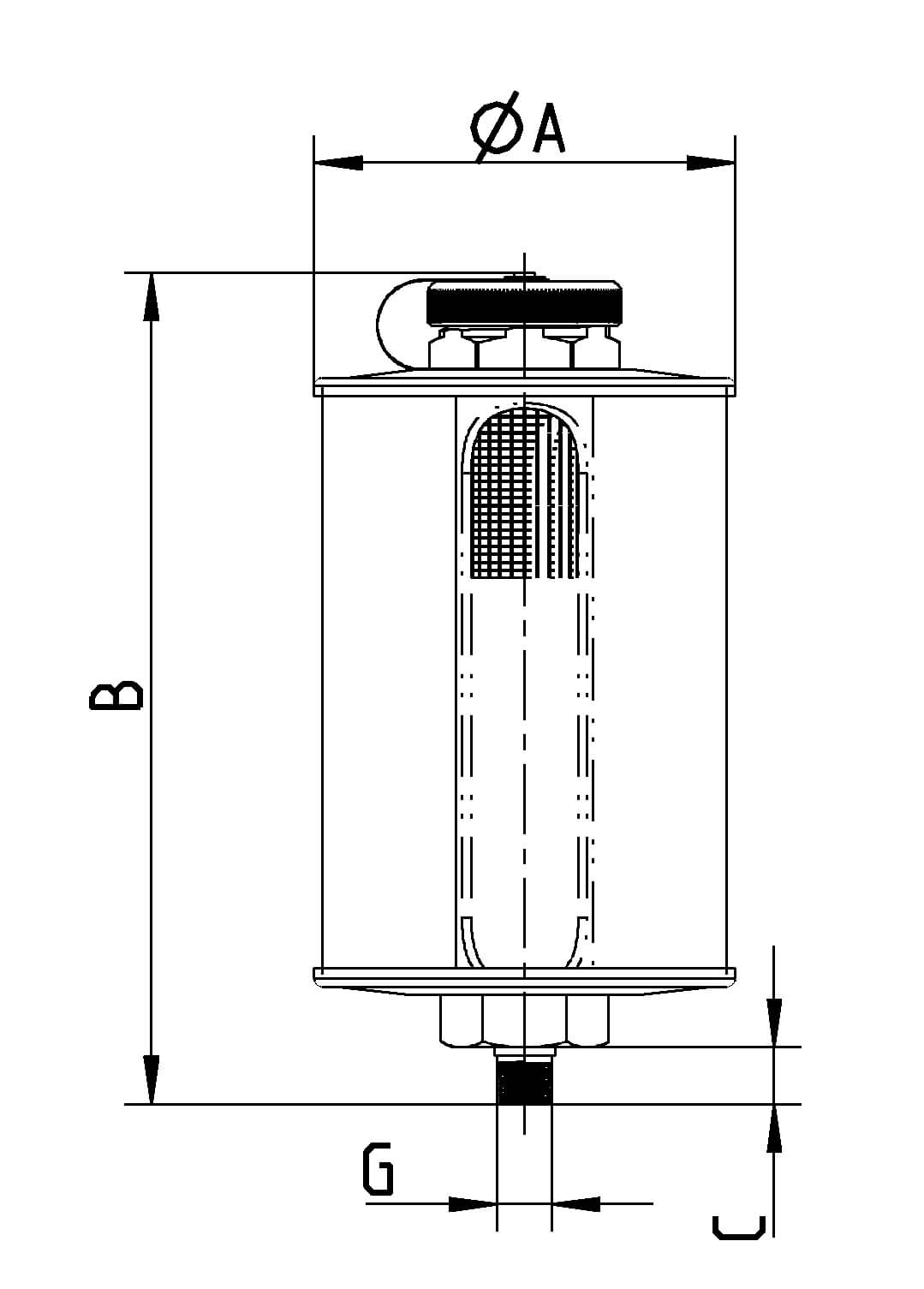 | Reservoir Type | ØA. | dim. B | dim. C | thread G** | Order No. |
| --- | --- | --- | --- | --- | --- |
| TopTank 1000 | 105 mm | 206 mm | 12 mm* | R 1/4" | 000 01 202 10 |
| TopTank 2000 | 138 mm | 232 mm | 12 mm* | R 1/4" | 000 01 202 20 |
| TopTank 3000 | 155 mm | 265 mm | 12 mm* | R 1/4" | 000 01 202 30 |
*Definition "Top" Tank: Ventilated liquid reservoir, usually mounted at the highest point of a hydraulic system.
**Screw-in plug according to DIN 3852-2