TopTank: Float switch for oil reservoir
Completely stainless steel level switch
The TopTank oil tanks can also be ordered with float switches for monitoring the level.
The use of the storage container in connection with an automatic refilling from a larger container (for example, an oil drum) is also possible.
For this purpose, we offer our "Auto-Refill" - version (AREF). The "Refill variant" is equipped with two float switches, for the determination of the minimum and maximum filling level, as well as a hose connection in the upper container plate for connection to a filling pump.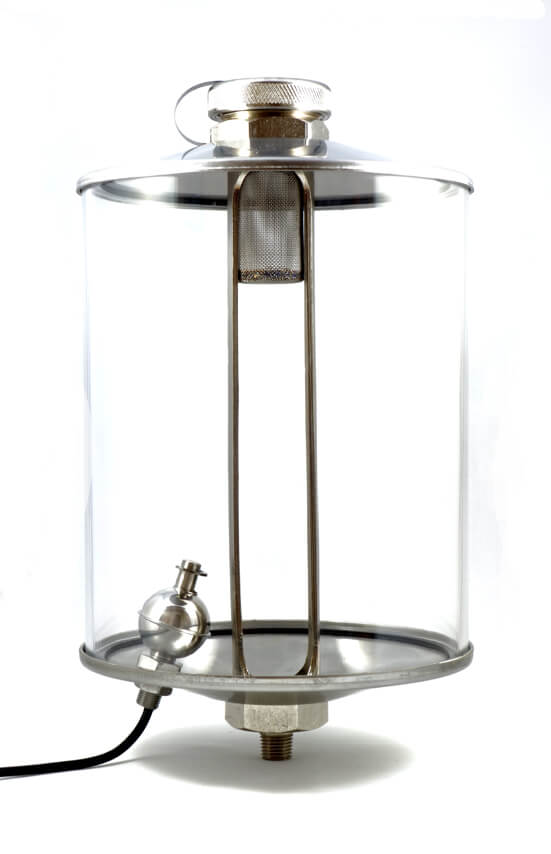 | Type | Volume | Order No. |
| --- | --- | --- |
| TopTank 1000 SENSO | 1 L | 000 01 202 10S |
| TopTank 2000 SENSO | 2 L | 000 01 202 20S |
| TopTank 3000 SENSO | 3 L | 000 01 202 30S |
| Type | Volume | Order No. |
| --- | --- | --- |
| TopTank 1000 AREF | 1 L | 000 01 202 10R |
| TopTank 2000 AREF | 2 L | 000 01 202 20R |
| TopTank 3000 AREF | 3 L | 000 01 202 30R |