Varieties of the MQL-System SputtMiK
The SputtMiK basic unit forms the basis of the minimum quantity lubrication system which can be extended and modified by various attachments.
The following components and their associated parts are installed as standard in the basic unit:
- Pressure regulator
- Electric solenoid valves
- DigiTimer
- 1..4 Metering pump(s)*
If a device with more than one dosing pump is operated, all pumps operate simultaneously if voltage is applied to the device. In addition, all pumps operate with the clock frequency set at the DigiTimer. The flow rate per stroke as well as the nozzle air can be set individually on each pump.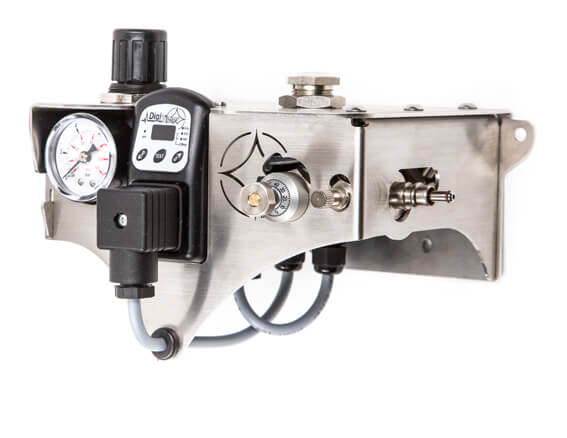 | Number of pumps | voltage | Order No. |
| --- | --- | --- |
| 1 pump unit | 24 V DC | 04 0101 24 |
| 1 pump unit | 230 V AC | 04 0101 2305 |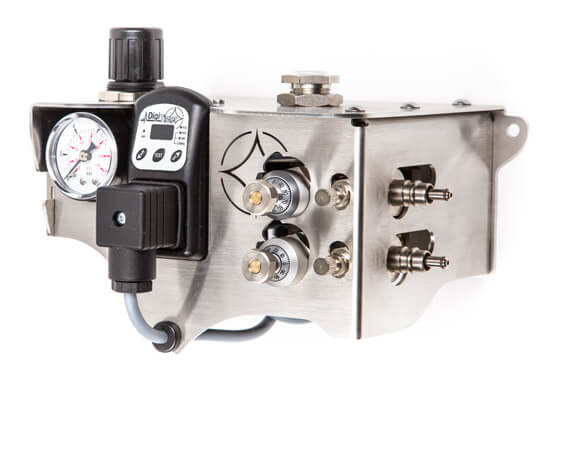 | Number of pumps | voltage | Order No. |
| --- | --- | --- |
| 2 pump unit | 24 V DC | 04 0201 24 |
| 2 pump unit | 230 V AC | 04 0201 2305 |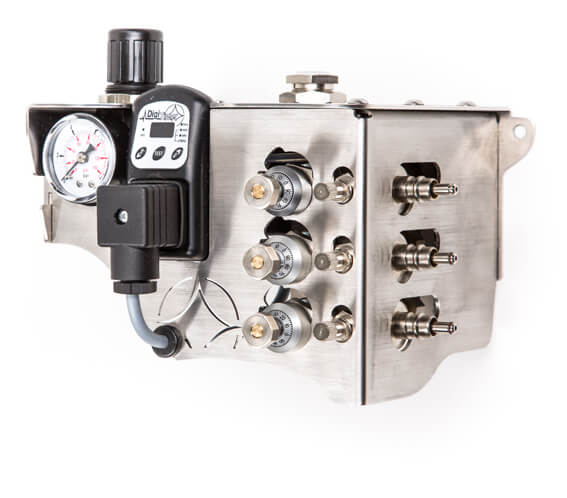 | Number of pumps | voltage | Order No. |
| --- | --- | --- |
| 3 pump unit | 24 V DC | 04 0301 24 |
| 3 pump unit | 230 V AC | 04 0301 2305 |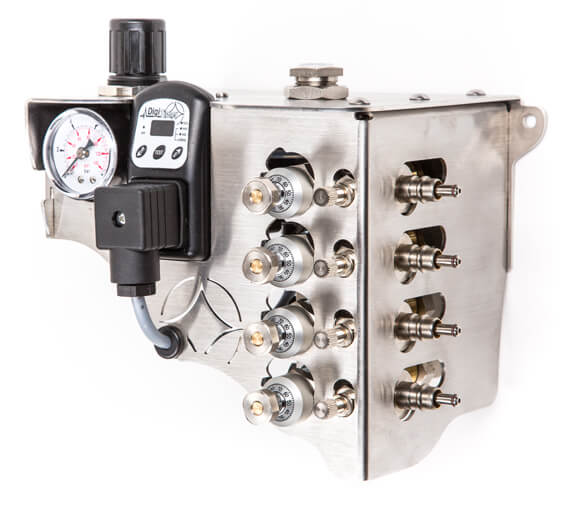 | Number of pumps | voltage | Order No. |
| --- | --- | --- |
| 4 pump unit | 24 V DC | 04 0401 24 |
| 4 pump unit | 230 V AC | 04 0401 2305 |